Papagayo Peninsula

We're so excited to be celebrating our wedding on the Papagayo Peninsula located in the beautiful northwestern region of Costa Rica known as the Guanacaste Province!
Airports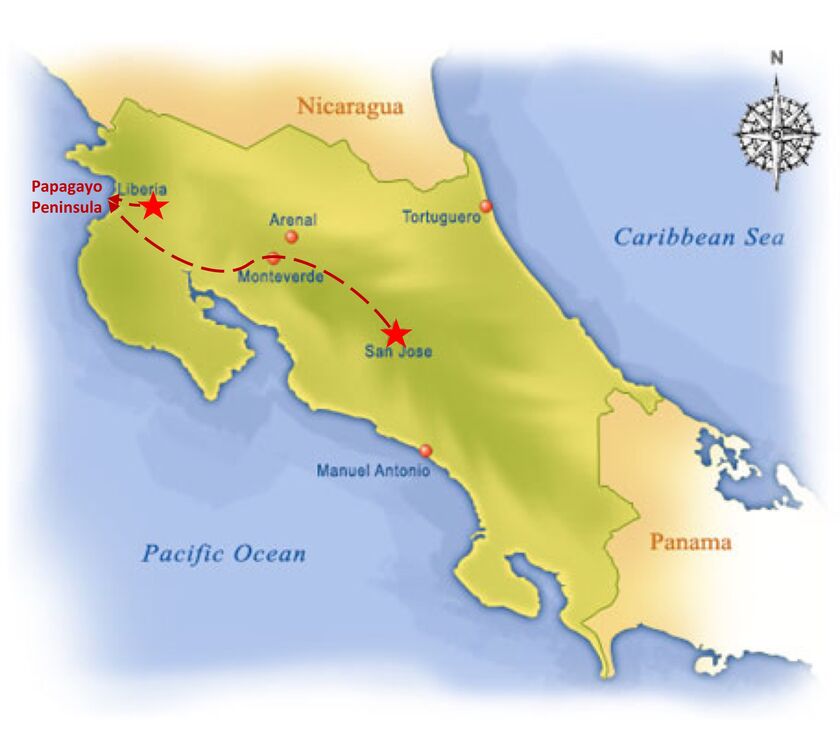 There are two major airports in Costa Rica - Liberia (Daniel Oduber, LIR) and San José (Juan Santamaría, SJO).
These airports are in different regions of Costa Rica so your route to reach the Papagayo Peninsula will vary quite a bit depending on which you choose to fly into.
A few comparison points to help you along!
- LIR is approximately a 30 minute drive from the Papagayo Peninsula while SJO is roughly 3.5 hours away.
- SJO is a larger airport with more flight options and is often times more affordable.
- Taxis are available from LIR to surrounding areas so renting a car isn't necessary.
- Both airports have fully paved roads leading to destination.
Staying Here
WHERE TO STAY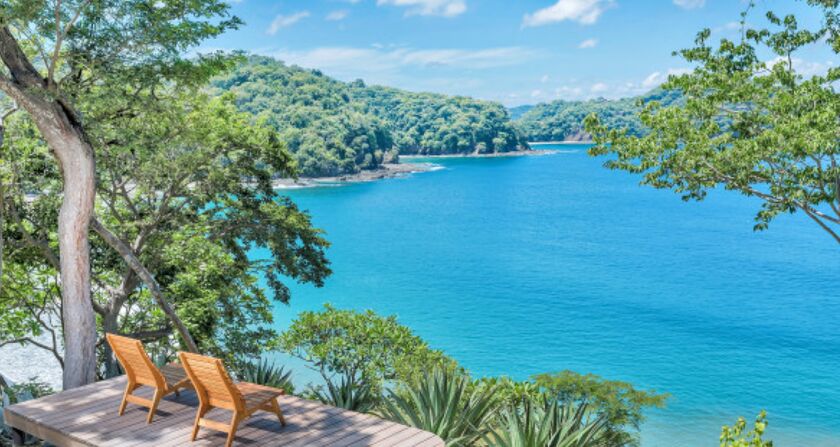 Our wedding and all accompanying events will be held in the Guanacaste Province of Costa Rica! Although we recommend staying at Andaz Costa Rica Resort At Peninsula Papagayo, there are plenty of hotels, resorts, and Airbnb options in the area for you to choose from.
Andaz Costa Rica Resort at Peninsula Papagayo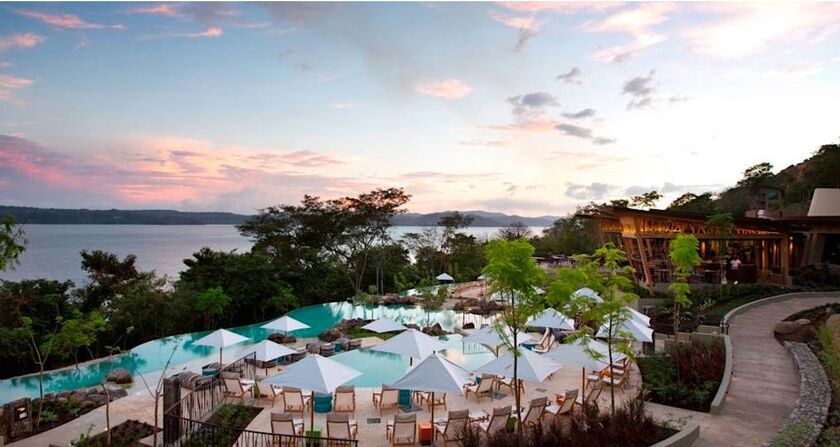 Peninsula Papagayo Guanacaste Papagayo, Guanacaste Province, 50104, Costa Rica
Since our ceremony, reception and brunch will held at Andaz, we highly encourage you to choose the resort for your stay.
Booking Link (please use this link rather than going through the Andaz website to use our room block discount): https://www.hyatt.com/en-US/group-booking/LIRAZ/G-WEG3
Resort Features:
We're really happy to be celebrating in a place submerged in the naturally beautiful nature of Costa Rica! Here are a few of our favorite things about the resort:
- Monkeys roam in freely from the surrounding rainforest
- Complimentary electric bikes to available to explore the peninsula
- Complimentary kayaks, snorkeling equipment, stand up paddle boards & beach games
- Sustainable in the management of natural, cultural and social resources!
Other Options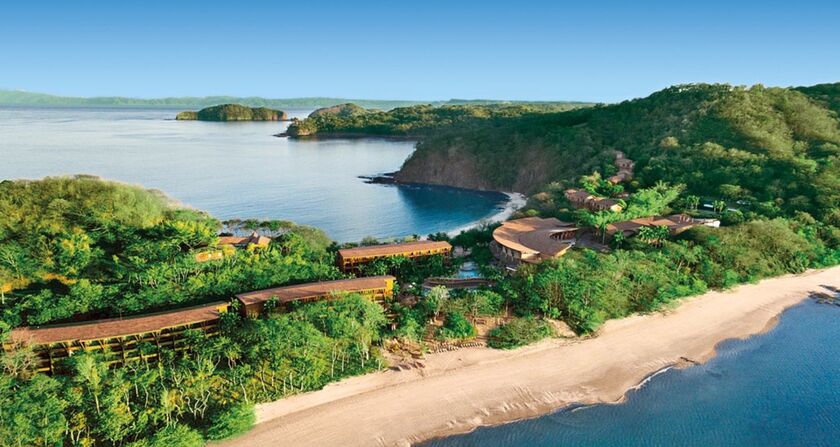 There are plenty of other places to stay both on and off the peninsula. Please use Waze to avoid an accidental off-roading adventure!
On the Peninsula:
Papagayo Peninsula Airbnbs: https://bit.ly/32FcPEe
Four Seasons: https://bit.ly/33CMbwV
Off the Peninsula: There are many options off the peninsula that are easily accessible by car in the following neighboring areas.
Liberia - approximately a 30 minute drive from Andaz & very close to the Liberia International Airport.
- Liberia Hotels/Resorts: https://bit.ly/2O523lm
- Liberia Airbnbs: https://bit.ly/34S5wuA
Gulf of Papagayo - accommodation options range from a 2 minute - 1 hour drive from Andaz & approximately a 30 minute drive to the Liberia International Airport.
- Gulf of Papagayo Hotels/Resorts: https://bit.ly/2X4uhkl
- Gulf of Papagayo Airbnbs: https://bit.ly/2KaHTW5